just a few pics of my teeny weeny tanzanian long claw scorpion cos i think its cute
i love how its claws seem to look far too big for it to.
incidently, if anyone can reccomend any other species that stay tiny that i can get hold of i'd love some other small scorps. i just think theyre lovely. i love my big scorps to, but theres something so cute about the small ones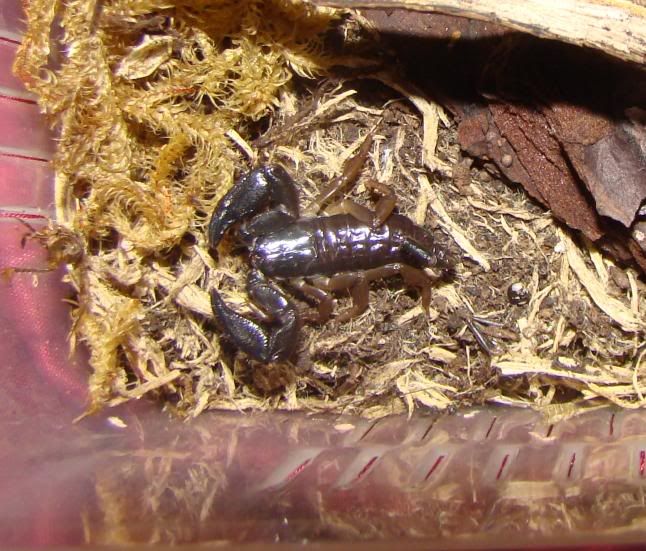 _________________
"Jeremy, there are many things I'd do to help you but digging a hole in the wintery earth with my bare hands to bury the corpse of dog you've just killed is not one of them."